Malosio Maria Luisa
Research scientist
Via Luigi Vanvitelli 32
20129 Milano
Tel 02-82245254
Fax 02-82245290
Questo indirizzo email è protetto dagli spambots. È necessario abilitare JavaScript per vederlo.
Maria Luisa Malosio is a cellular and molecular biologist who has developed over the years a strong interest in translational research. To her background belong experiences in neuropharmacology, molecular and cellular biology of topics related to neurosciences, neurosecretion and diabetes.

Born in Milano, Italy, where she obtained her Master in Science, she then continued her training at the ZMBH Institute of the University of Heidelberg (Germany), where she got a PhD in Life Sciences. Back in Italy she first worked at the Medical Pharmacology Institute obtaining a Research Doctorate in Pharmacology, then as a post-doctoral fellow at the San Raffaele Scientific Institute. Afterwards she was visiting scientist at the Glaxo-Wellcome Medicines Research Center (UK). Back to the San Raffaele Scientific Institute she worked as a Telethon post-doctoral grantee contributing to the elucidation of the molecular and cellular mechanisms governing neurosecretory granules formation. Later she became project leader within the San Raffaele Diabetes Research Institute developing an interest for non-invasive imaging applied to pancreatic islets transplantation in animal models and patients and in aptamers as novel tools for molecular imaging and targeting of beta cells. Since 2011 she is staff scientist at the CNR.
Member in Academic Societies
ABCD (Associazione di Biologia Cellulare e del Differenziamento) since 2013;
ESOT (European Society of Organ Transplantation) since 2010; SID (Società Italiana Diabetologia) since 2009; ESMI (European Society for Molecular Imaging) since 2009; EASD (European Association for the Study of Diabetes), since 2007; Transplant Society, 2007-2010; ASCB (American Society for Cell Biology) 1996-2001; Heidelberg Alumni International since 1997; Heidelberg Alumni University Ambassador since 2013.
http://www.linkedin.com/pub/maria-luisa-malosio/11/3b/5b3
ORCID 0000-0003-0626-3066
Research summary
Main interests of the laboratory are:
1) Development of novel therapeutic and diagnostic tools based on aptamers.
Previous studies have shown that it is possible to visualize non-invasively, by Magnetic Resonance Imaging, transplanted islets in diabetic mice and patients (Fig.1), but this approach does not allow to monitor the beta cells inside the islets. To develop novel pharmacological agents for imaging and targeting approaches for different cell types and molecular markers relevant for diagnosis and therapy, the strategy of selecting RNA aptamers was chosen. Aptamers (Fg.2) are an emerging class of drugs and diagnostic tools able to interact, due to their specific three-dimensional structure, with a great number of different targets, including proteins, small molecules, viruses and whole cells with high selectivity and specificity. Similar to antibodies, RNA aptamers can be used for targeted diagnosis and therapy.
Two pathological conditions have been chosen for developing novel aptamers: 1) diabetes, for which the possibility to image and selectively target (with high specificity) the pancreatic insulin producing beta cells, specifically affected in the disease, would be of pivotal importance and 2) cancer, where early detection and therapeutic targeting of tumor cells and neovascularization would be an important asset for fighting against engraftment and growth of tumor metastases.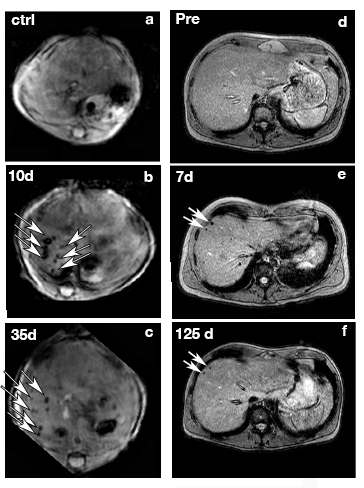 Fig. 1 Non-invasive imaging of pancreatic islets transplanted in the liver of diabetic mice (b-c) and diabetic patients (e-f) visualized by means of Magnetic Resonance Imaging at 1.5T (MRI). Panels a and d represent controls without labeling. Islets are visible in b-c and e-f as dark spots (white arrows) due to the labeling with super-paramagnetic iron oxide nanoparticles.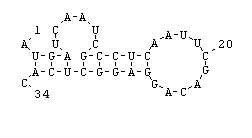 Fig. 2 Aptamer structure.
Aptamers are single strand RNA sequences, which acquire a secondary structure able to interact with a great number of different targets, including proteins, small molecules, viruses and cell surface moieties.
2) Molecular mechanisms underlying neuroscecretory defects in pathological conditions of beta cells and neurons.
Despite different embryological origins, neurons and pancreatic beta cells share a large number of similarities. Molecules such as glutamic acid decarboxylase, tyrosine hydroxylase, dopamine beta-hydroxylase, type II voltage-dependent sodium channel, glutamate receptor, neurofilament proteins, receptors for neurotrophins, and thyrotropin-releasing hormone have been shown to be expressed in both beta cells and neurons. Moreover also the secretory organelles (secretory granules and vesicles) are similar in both cell types and have similar components and modes of function.
Increasing evidence suggests an association between metabolic disorders, notably type 2 diabetes (T2D), and Alzheimer's disease (AD). Insulin resistance is associated with impairment in glucose metabolism, disrupting the brain metabolism, increasing oxidative stress, reactive oxygen species (ROS) production, DNA damage, and mitochondrial dysfunction driving a pro-inflammatory condition possibly affecting the APP/Aβ1-42 cascade. The very same mechanisms have been invoked for diabetes. Therefore, Endoplasmic Reticulum (ER) and oxidative stress, mitochondrial insufficiency and up-regulation of inflammatory pathways are common mechanisms involved in diabetes and AD. We are characterizing by means of cellular models the role of H2O2 and of the different stress pathways on neurosecretory function.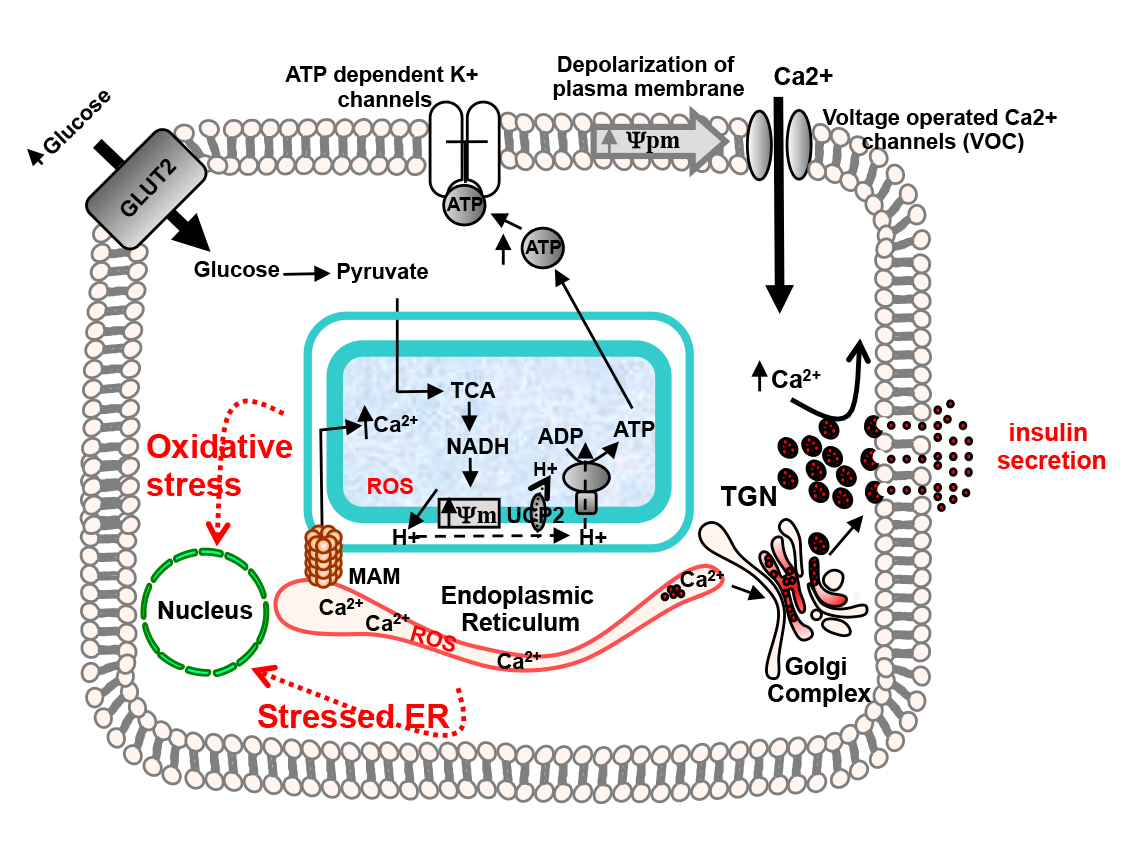 Fig. 3 Schematic representation of how beta cells work.
Glucose entering the cell is metabolized and this fuels inside the mitochondria (Mito) the TCA cycle. Thanks to the H+ gradient across inner and outer Mito membrane Mito ATPase produces ATP. This determines depolarization of the plasmamembrane and activation of Ca2+ channels, which open and allow Ca2+ to enter, thus triggering insulin release from secretory granules. Beta cell function can be influenced by ER and Oxidative Stress via transcriptional mechanims. The ER-mitochondria interplay also plays a still poorly understood role on beta cell function.
Team members
Francesca Davi (Master Student in Biotechnology)
Laura Bonazzi (Master Student in Biotechnology)
Collaborations
Vittorio de Franciscis, CNR Istituto di Endocrinologia e Oncologia Sperimentale, Napoli, IT ; Stephan Speier, Center for Regenerative Therapies Dresden, Dresden, De;
Roberto Sitia, Università Vita-Salute San Raffaele & Istituto Scientifico San Raffaele, Milano, IT;
Michela Matteoli, CNR Istituto di Neuroscienze, & Istituto Clinico Humanitas, Rozzano, Milano, IT;
Elisabetta Menna, CNR Istituto di Neuroscienze, Milano, IT
Representative publications
Garcia-Manteiga JM, Bonfiglio S, Folladori L, Malosio ML, Lazarevic D, Stupka E, Cittaro D, Meldolesi J. REST-governed gene expression profiling in a neuronal cell model reveals novel direct and indirect processes of repression and up-regulation. Front. Cell. Neurosci. 2015 doi.10.3389/fncel.2015.00438.

Malosio ML (corresponding author), Esposito A, Brigatti C, Palmisano A, Piemonti L, Nano R, Maffi P, De Cobelli F, Del Maschio A, Secchi A. MR Imaging monitoring of iron labeled pancreatic islets in a small series of patients: islets fate in successful, unsuccessful and auto-transplantation. Cell Transplant; Epub 2014 August 29. DOI: 10.3727/096368914X684060.

Bertolotti M, Bestetti S, García-Manteiga JM, Medraño-Fernandez I, Dal Mas A, Malosio ML, Sitia R. Tyrosine kinase signal modulation: a matter of H2O2 membrane permeability? Antioxid Redox Signal. 2013 Nov 1;19(13):1447-51. doi: 10.1089/ars.2013.5330. Epub 2013 Sep 18. PubMed PMID: 23541115;
Malosio ML (corresponding author), Esposito A, Poletti A, Chiaretti S, Piemonti L, Melzi R, Nano R, Tedoldi F, Canu T, Santambrogio P, Brigatti C, De Cobelli F, Maffi P, Secchi A, Del Maschio A. Improving the procedure for detection of intrahepatic transplanted islets by magnetic resonance imaging. Am J Transplant. 2009 Oct;9(10):2372-82. Epub 2009 Aug 14.
Giordano T, Brigatti C, Podini P, Bonifacio E, Meldolesi J, Malosio ML. Beta cell chromogranin B is partially segregated in distinct granules and can be released separately from insulin in response to stimulation. Diabetologia. 2008 Jun;51(6):997-1007. Epub 2008 Apr 24.