Origlia Nicola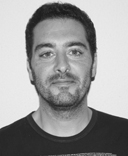 Research scientist
Via Giuseppe Moruzzi, 1
56124 - Pisa
Tel 050-3153193
Fax 0503153210
Questo indirizzo email è protetto dagli spambots. È necessario abilitare JavaScript per vederlo.
Synaptic transmission and plasticity in models of neurodegeneration
The research activity of the laboratory has been mainly focused on the molecular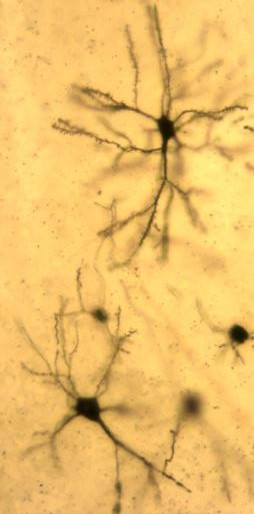 mechanisms underlying synaptic dysfunction in cortical areas affected during neurodegenerative disorders such as Alzheimer's disease (AD). By combining in vitro and in vivo electrophysiology to molecular biology and pharmacology, we have investigated different aspects of synaptic function either under physiological conditions or during neurodegeneration
Research's Topics :
Neuroinflammation and selective vulnerability of the Entorhinal Cortex in models of neurodegeneration.
The contribution of the cholinergic receptors to synaptic transmission and plasticity in the visual system.
Lab members
Grazia Rutigliano (Phd student)
Francesca Tozzi (Phd student)
Chiara Falcicchia (Post-Doc)
Collaborations
Shi-Du Yan, University of Kansas, Lawrence, KS.
Ottavio Arancio, Columbia University NY, USA.
Antonino Cattaneo, SNS -Pisa.
Riccardo Zucchi, University of Pisa
Nicola Berretta, Fondazione S.Lucia, Rome.
Ferdinando Sartucci, Dipartimento di Neuroscienze dell'Università di Pisa.
Armando Piccinni, Department of Psychiatry, University of Pisa, Pisa, Italy.
Cecilia Gotti, IN-CNR Milan
Representative publications
A Complete List of Published Work in My Bibliography:
https://www.ncbi.nlm.nih.gov/sites/myncbi/1EE6maqe8pAI/bibliography/50566412/public/?sort=date&direction=ascending
Criscuolo C, Fontebasso V, Middei S, Stazi M, Ammassari-Teule M, Yan SS, Origlia N. Entorhinal Cortex dysfunction can be rescued by inhibition of microglial RAGE in an Alzheimer's disease mouse model. Sci. Rep. 7, 42370; doi: 10.1038/srep42370 (2017).
Accorroni A, Chiellini G, Origlia N. Effects of thyroid hormones and their metabolites on learning and memory in normal and pathological conditions. Current Drug Metabloism, 2017 Jan 16. [Epub ahead of print]
Barloscio D, Cerri E, Domenici L, Longhi R, Dallanoce C, Moretti M, Vilella A, Zoli M, Gotti C, Origlia N. In vivo study of the role of α6-containing nicotinic acetylcholine receptor in retinal function using subtype-specific RDP-MII(E11R) toxin. FASEB journal : official publication of the Federation of American Societies for Experimental Biology. 2017 Jan;31(1):192-202
Criscuolo C, Accorroni A, Domenici L, Origlia N. Impaired synaptic plasticity in the visual cortex of mice lacking α7-nicotinic receptor subunit. Neuroscience. 2015; 294:166-71. PubMed [journal] PMID: 25797465
Criscuolo C, Fabiani C, Bonadonna C, Origlia N, Domenici L. BDNF prevents amyloid-dependent impairment of LTP in the entorhinal cortex by attenuating p38 MAPK phosphorylation. Neurobiology of aging. 2015; 36(3):1303-9. PubMed [journal] PMID: 25554494
Origlia N, Criscuolo C, Arancio O, Yan SS, Domenici L. RAGE inhibition in microglia prevents ischemia-dependent synaptic dysfunction in an amyloid-enriched environment. The Journal of neuroscience : the official journal of the Society for Neuroscience. 2014; 34(26):8749-60. PubMed [journal] PMID: 24966375, PMCID: PMC4069353
Piccinni A, Origlia N, Veltri A, Vizzaccaro C, Marazziti D, Catena-Dell'osso M, Conversano C, Moroni I, Domenici L, Dell'osso L. Plasma β-amyloid peptides levels: a pilot study in bipolar depressed patients. Journal of affective disorders. 2012; 138(1-2):160-4. PubMed [journal] PMID: 22310032
Origlia N, Valenzano DR, Moretti M, Gotti C, Domenici L. Visual acuity is reduced in alpha 7 nicotinic receptor knockout mice. Investigative ophthalmology & visual science. 2012; 53(3):1211-8. PubMed [journal] PMID: 22281823
Maya-Vetencourt JF, Origlia N. Visual cortex plasticity: a complex interplay of genetic and environmental influences. Neural plasticity. 2012; 2012:631965. PubMed [journal] PMID: 22852098, PMCID: PMC3407658
Spalloni A, Origlia N, Sgobio C, Trabalza A, Nutini M, Berretta N, Bernardi G, Domenici L, Ammassari-Teule M, Longone P. Postsynaptic alteration of NR2A subunit and defective autophosphorylation of alphaCaMKII at threonine-286 contribute to abnormal plasticity and morphology of upper motor neurons in presymptomatic SOD1G93A mice, a murine model for amyotrophic lateral sclerosis. Cerebral cortex (New York, N.Y. : 1991). 2011; 21(4):796-805. PubMed [journal] PMID: 20732897
Origlia N, Bonadonna C, Rosellini A, Leznik E, Arancio O, Yan SS, Domenici L. Microglial receptor for advanced glycation end product-dependent signal pathway drives beta-amyloid-induced synaptic depression and long-term depression impairment in entorhinal cortex. The Journal of neuroscience : the official journal of the Society for Neuroscience. 2010; 30(34):11414-25. PubMed [journal] PMID: 20739563, PMCID: PMC3842472
Origlia N, Arancio O, Domenici L, Yan SS. MAPK, beta-amyloid and synaptic dysfunction: the role of RAGE. Expert review of neurotherapeutics. 2009; 9(11):1635-45. PubMed [journal] PMID: 19903023
Origlia N, Capsoni S, Cattaneo A, Fang F, Arancio O, Yan SD, Domenici L. Abeta-dependent Inhibition of LTP in different intracortical circuits of the visual cortex: the role of RAGE. Journal of Alzheimer's disease : JAD. 2009; 17(1):59-68. NIHMSID: NIHMS482052 PubMed [journal] PMID: 19221410, PMCID:PMC3726279
Origlia N, Kuczewski N, Pesavento E, Aztiria E, Domenici L. The role of cholinergic system in neuronal plasticity: focus on visual cortex and muscarinic receptors. Archives italiennes de biologie. 2008; 146(3-4):165-88. PubMed [journal] PMID: 19378880
Origlia N, Righi M, Capsoni S, Cattaneo A, Fang F, Stern DM, Chen JX, Schmidt AM, Arancio O, Yan SD, Domenici L. Receptor for advanced glycation end product-dependent activation of p38 mitogen-activated protein kinase contributes to amyloid-beta-mediated cortical synaptic dysfunction. The Journal of neuroscience : the official journal of the Society for Neuroscience. 2008; 28(13):3521-30. PubMed [journal] PMID: 18367618
Origlia N, Kuczewski N, Aztiria E, Gautam D, Wess J, Domenici L. Muscarinic acetylcholine receptor knockout mice show distinct synaptic plasticity impairments in the visual cortex. The Journal of physiology. 2006; 577(Pt 3):829-40. PubMed [journal] PMID: 17023506, PMCID: PMC1890385
Origlia N, Capsoni S, Domenici L, Cattaneo A. Time window in cholinomimetic ability to rescue long-term potentiation in neurodegenerating anti-nerve growth factor mice. Journal of Alzheimer's disease : JAD. 2006; 9(1):59-68. PubMed [journal] PMID: 16627935