Borreca Antonella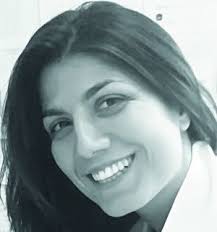 Research scientist
Humanitas University
Via Manzoni 113 Rozzano
Questo indirizzo email è protetto dagli spambots. È necessario abilitare JavaScript per vederlo.
The molecular mechanism of post transcriptional regulation in brain:
mRNA metabolism and neuronal disease
The main interest of the laboratory is focused on Alzheimer disease and molecular mechanism of APP expression in normal and pathological condition in AD mice model.
In particular, the study is essentially addressed to the role of RNA Binding Protein (RBPs) in the APP metabolism and the regulation of APP expression, since APP is found overexpressed in AD patient with Swedish mutation (Johnston et al., 1994) but also in sporadic cases (Vignini et al., 2014; Borreca et al., 2015). Regarding this, I observed an unbalance of two specific RBPs in the AD mice model and synaptosomes of AD sporadic patient: hnRNP C and FMRP (Borreca et al., 2015).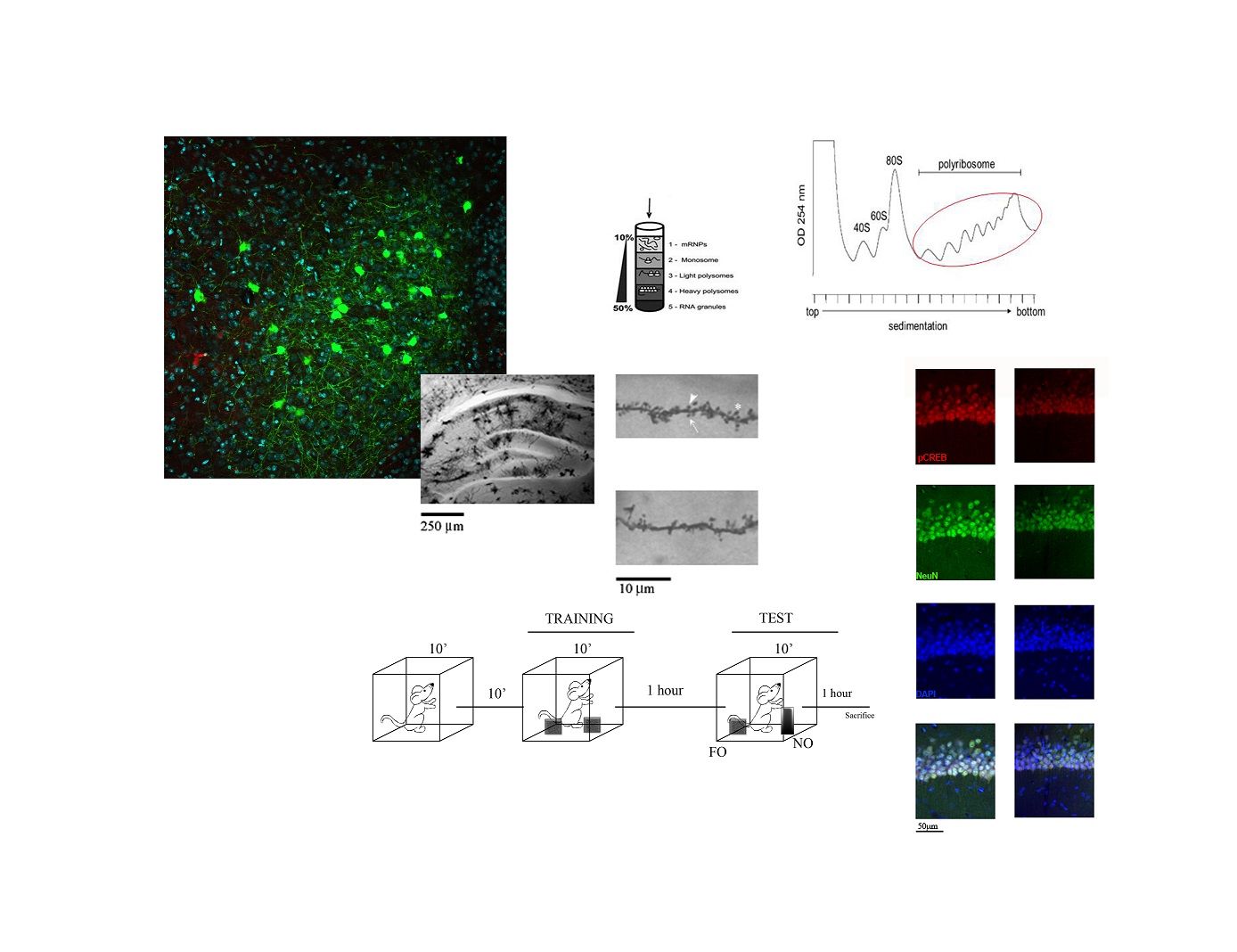 Other projects, in which I'm involved in, are described below:

the role of the protein synthesis machinery in the Alzheimer disease. In particular I analyze the protein synthesis in the early phase of the pathology and the distribution of APP mRNA on polysome fractionation. I also deeply analyze the role of the some protein synthesis molecule in the Alzheimer pathology (Borreca et al., under review).
I also analyze the role of N-Ter Tau fragment in the pathology of Alzheimer disease (Corsetti et al., 2015). In particular we identify the toxic effect of this fragment in two different WT mice background (C57Bl/6 and B6SJL) analyzing the behavioural deficit (Novel object recognition), the synaptic deficit (Immunofluorescence and analysis of co-localization of pre and post synaptic marker, electrophisiology) and the alteration of molecular pathway (Collaboration with Prof. Callissano and Prof. Amadoro G) (Borreca et al., 2018).
Another project is related to neurodevelopmental disorder, Fragile X syndrome. The fragile X syndrome is a mental retardation disease due to the absence of FMRP protein. FMRP, an RNA binding protein, act locally at synapses as negative regulator of mRNA expression. Its absence cause an alteration of synaptic plasticity and the increase of spine density which appear thinner and longer. Our aim is to identify the synaptic plasticity induced by behaviour and see the effect of behavioural stimulation on the spine density and morphology.
The role of FMRP as RNA binding protein in AD and Fragile X syndrome.
Recently it has been identified C1Q as mNA partner of FMRP. I will investigate the role of inflammation in Fragile X syndrome
Actually I'm in the laboratory of Prof. Matteoli working on the of neuroinflammation in neurodegenerative disease (AD) and neurodevelopmental disoders.
Pubblications
Vetere G*, Borreca A*, Pignataro A, Conforto G, Giustizieri M, Marinelli S, Ammassari-Teule M. Coincident Pre- and Post-Synaptic Cortical Remodelling Disengages Episodic Memory from Its Original Context. Mol Neurobiol. 2019 Jul 2. doi: 10.1007/s12035-019-01652-3. [Epub ahead of print]
Borreca A*, Latina V*, Corsetti V*, Middei S, Piccinin S, Della Valle F, Bussani R, Ammassari-Teule M, Nisticò R, Calissano P, Amadoro G. AD-Related N-Terminal Truncated Tau Is Sufficient to Recapitulate In Vivo the Early Perturbations of Human Neuropathology: Implications for Immunotherapy. Mol Neurobiol. 2018 Oct;55(10):8124-8153. doi: 10.1007/s12035-018-0974-3.
Rizza S, Cardaci S, Montagna C, Di Giacomo G, De Zio D, Bordi M, Maiani E, Campello S, Borreca A, Puca AA, Stamler JS, Cecconi F, Filomeni G. S-nitrosylation drives cell senescence and aging in mammals by controlling mitochondrial dynamics and mitophagy. Proc Natl Acad Sci U S A. 2018 Apr 10;115(15):E3388-E3397. doi: 10.1073/pnas.1722452115.
Briz V, Restivo L, Pasciuto E, Juczewski K, Mercaldo V, Lo AC, Baatsen P, Gounko NV, Borreca A, Girardi T, Luca R, Nys J, Poorthuis RB, Mansvelder HD, Fisone G, Ammassari-Teule M, Arckens L, Krieger P, Meredith R, Bagni C. The non-coding RNA BC1 regulates experience-dependent structural plasticity and learning. Nat Commun. 2017 Aug 17;8(1):293. doi: 10.1038/s41467-017-00311-2.
Borreca A, Gironi K, Amadoro G, Ammassari-Teule M. Opposite Dysregulation of Fragile-X Mental Retardation Protein and Heteronuclear Ribonucleoprotein C Protein Associates with Enhanced APP Translation in Alzheimer Disease. Mol Neurobiol. 2016 Jul;53(5):3227-3234. doi: 10.1007/s12035-015-9229-8.
*equally contribution