Colombaioni Laura
Research scientist
Via Giuseppe Moruzzi, 1
56124 - Pisa
Tel 050-3153214
Fax 0503153220
Questo indirizzo email è protetto dagli spambots. È necessario abilitare JavaScript per vederlo.
Signalling networks regulating neuronal fate and differentiation
Research summary

Developing neurons choose their fate (to divide, differentiate or die) by converting extracellular signals in intracellular messages. My research is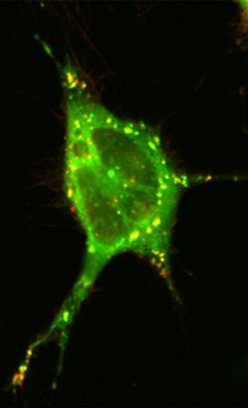 focused on the complex network of intracellular signals activated in the early phases of neuronal development, capable of regulating mitotic cycle reentry, differentiation or death commitment. Through confocal microscopy the interactions between the different subcellular compartments of living neurons are studied both in health conditions and in disease models. A combination of cell biology and imaging techniques, such as transfection of siRNA and genetically-encoded probes, time-lapse video microscopy and imaging of subcellular calcium dynamics, are used to follow the intracellular relocation of transcription factors and regulatory enzymes, to analyze the calcium signalling in key subcellular compartments and to examine the mitochondrial dynamics and physiology. The perturbation of mitochondrial activity by bioactive molecules or endogenous metabolites is also studied. This is an important issue since a correct mitochondrial function is essential for the preservation of neuronal efficiency, as demonstrated by the mitochondrial origin of many neurodegenerative diseases.

The close connection existing between cellular bioenergetics and signalling regulation led me to explore the idea that the activation of some metabolic pathways can directly affect the neuronal fate. In particular is under analysis the relationship existing between the metabolic shift to glycolysis and the activation of specific signaling pathways capable of triggering neuronal proliferation. Combining pharmacological and imaging approaches, the role of glycolysis as a key metabolic checkpoint capable of directing the neuronal fate is investigated in normal neurons as well as in neuronal cancer cells such as human glioblastomas and neuroblastomas.
Research's topics: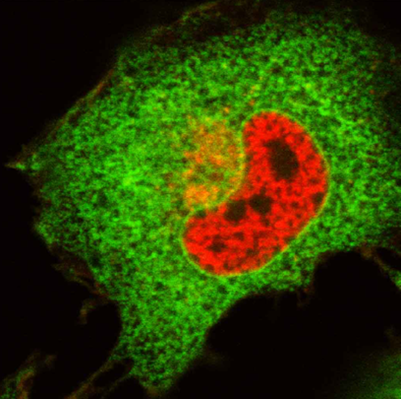 Mitochondrial function and control of neuronal differentiation

Metabolic changes associated with tumoral transformation in human astrocytoma cells

Development of a neuronal model of Niemann Pick type C disease

Sphingolipid metabolites in neuronal signalling and functions

Endoplasmic reticulum dysfunction and neurodegeneration
Representative publications
Garcia-Gil M., Tozzi MG., Balestri F., Colombaioni L., Camici M., Mitochondrial Damage and Apoptosis Induced by Adenosine Deaminase Inhibition and Deoxyadenosine in Human Neuroblastoma Cell Lines., J Cell Biochem 2015 Epub 2015 Dec 12.
Pancrazi, L.; Di Benedetto, G.; Colombaioni, L.; Della Sala, G.; Testa, G.; Olimpico, F.; Reyes, A.; Zeviani, M.; Pozzan, T.; Costa, M., Foxg1 localizes to mitochondria and coordinates cell differentiation and bioenergetics, Proc Natl Acad Sci U S A, 112, 13910-5, 2015
Garcia-Gil, M.; Tozzi, M.G.; Varani, S.; Della Verde, L.; Petrotto, E.; Balestri, F.; Colombaioni, L.; Camici, M., The combination of adenosine deaminase inhibition and deoxyadenosine induces apoptosis in a human astrocytoma cell line, Neurochem Int, 80, 14-22, 2015
Garcia-Gil, M.; Tozzi, M.G.; Allegrini, S.; Folcarelli, S.; Della Sala, G.; Voccoli, V.; Colombaioni, L.; Camici, M., Novel metabolic aspects related to adenosine deaminase inhibition in a human astrocytoma cell line, Neurochem Int, 60, 523-32, 2012
Voccoli, V.; Colombaioni, L., Mitochondrial remodeling in differentiating neuroblasts, Brain Res, 1252, 15-29, 2009