Cenni Maria Cristina

Research scientist
Via Giuseppe Moruzzi, 1
56124 - Pisa
Tel 050-3153162
Fax 0503153220
Questo indirizzo email è protetto dagli spambots. È necessario abilitare JavaScript per vederlo.
Brain development and plasticity
Research summary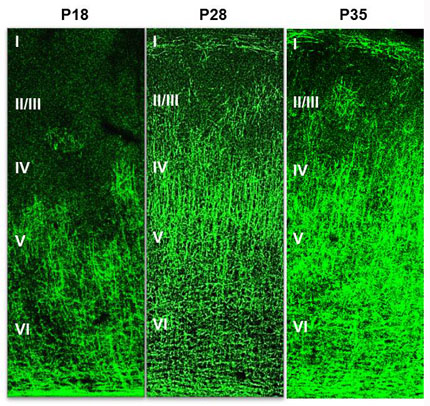 We have recently begun to study the effects of the exposure to environmental enrichment (EE) on the development and plasticity of central nervous system. A series of our studies, focusing on the visual system, showed that EE has a remarkable impact on brain development: continuous exposure to EE from birth to post-weaning leads to a marked acceleration of visual structure maturation both at the retinal and the cortical level. (Landi et al. 2007, Ciucci et al. 2007). EE effects on the visual maturation require a precise molecular signalling mediated by Igf- 1 and BDNF (Landi et al. 2009). In particular our results emphasize a new role of Insulin like growth factor-1 (IGF-1) as a crucial factor for neural development.
Our current activity is mainly devoted both to clarify if a period of EE restricted to the pre weaning life affects the maturation of cortical visual circuitry and to investigate the effect of impoverishing the environment on brain functional development. In this way it will be possible to conclude whether the richness of early environment regulates the developmental trajectories of the visual system in a bidirectional way: EE accelerates them while IE slows down them. In particular the levels of maternal care might be the mediator of these bidirectional effects of the environment on the rate of maturation of visual circuitry.
We apply the combined use of immunohistochemical analysis, microsurgery, neurotracing, microscopy and quantitative anatomy techniques.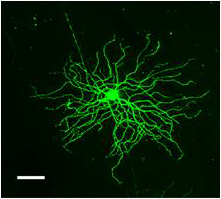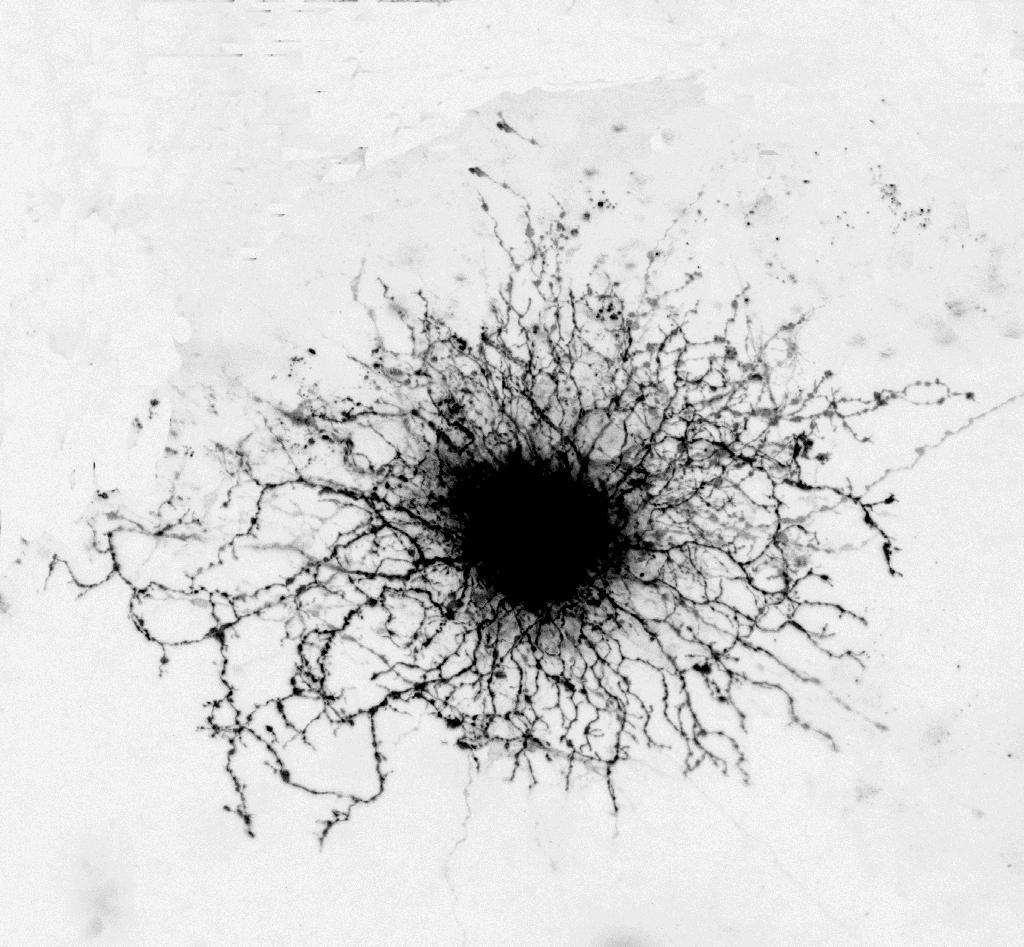 Research's Topics
Enriched and impoverished environment effects on brain development
Enriched environment effects on system memory consolidation in aged mice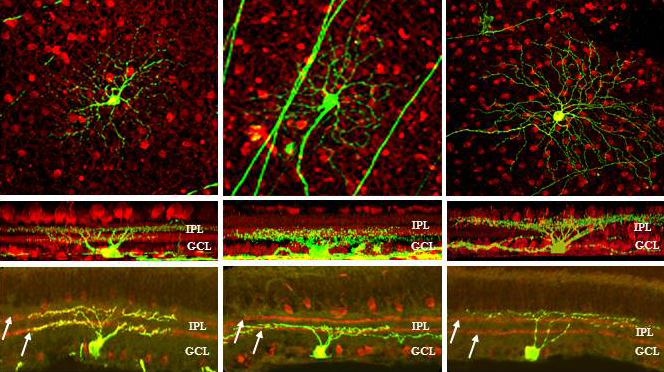 Representative publications
Baroncelli L, Cenni MC, Melani R, Deidda G, Landi S, Narducci R, Cancedda L, Maffei L, Berardi N. Neuropharmacology. 2016 Feb 25. pii: S0028-3908(16)30069-7. doi: 10.1016/j.neuropharm. 2016.02.034. Early IGF-1 Primes Visual Cortex Maturation And Accelerates Developmental Switch Between NKCC1 and KCC2 Chloride Transporters in Enriched Animals.
Bonaccorsi J, Cintoli S, Mastrogiacomo R, Baldanzi S, Braschi C, Pizzorusso T, Cenni MC, Berardi N. Neural Plast. 2013;2013:956312, brain physiology and pathology. Our research relies on combining diff System consolidation of spatial memories in mice: effects of enriched environment. .

Baldini S, Restani L, Baroncelli L, Coltelli M, Franco R, Cenni MC, Maffei L, Berardi N. J Neurosci. 2013 Jul 10;33(28):11715-23. Enriched early life experiences reduce adult anxiety-like behavior in rats: a role for insulin-like growth factor 1.

Tognini P, Manno I, Bonaccorsi J, Cenni MC, Sale A, Maffei L, PloS ONE 11 Apr 2012. Environmental enrichment promotes plasticity and visual acuity recovery in adult monocular amblyopic rats.

Landi S, Ciucci F, Maffei L, Berardi N, Cenni MC The Journal of Neuroscience, (2009) September 2, 29(35):10809 –10819, Setting the Pace for Retinal Development: Environmental Enrichment Acts Through Insulin-Like Growth Factor 1and Brain-Derived Neurotrophic Factor.