Nobile Carlo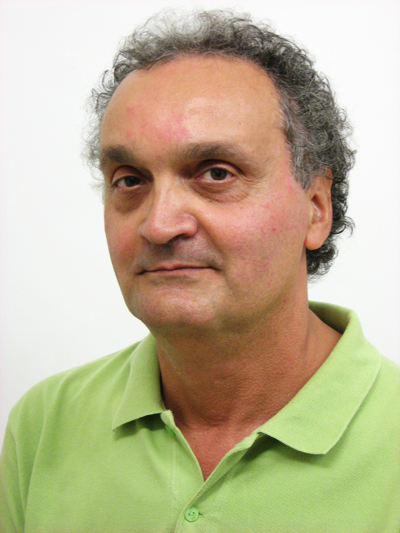 Research associate
c/o Complesso Biologico Interdipartimentale
A. Vallisneri
Viale Giuseppe Colombo 3
35121 Padova

This email address is being protected from spambots. You need JavaScript enabled to view it.
Scientific activity
Our goal is to elucidate the genetic bases of familial temporal lobe epilepsies. We search for causative genes and susceptibility variants using whole exome sequencing combined with SNP-array linkage analysis. We identified mutations causing autosomal dominant lateral temporal epilepsy (ADLTE) in LGI1 and Reelin genes. The effects of mutations in these genes and the functional relationship between their protein products are being investigated.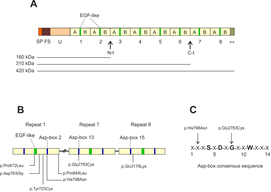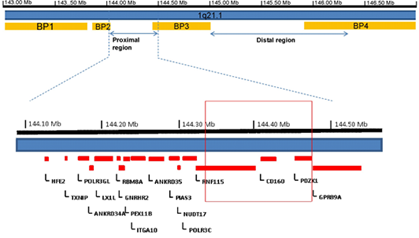 Representative publications
Dazzo E, Fanciulli M, Serioli E, Minervini G, Pulitano P, Binelli S, Di Bonaventura C, Luisi C, Pasini E, Striano S, Striano P, Coppola G, Chiavegato A, Radovic S, Spadotto A, Uzzau S, La Neve A, Giallonardo AT, Mecarelli O, Tosatto SC, Ottman R, Michelucci R, Nobile C., Heterozygous reelin mutations cause autosomal-dominant lateral temporal epilepsy. Am J Hum Genet. 2015 Jun 4;96(6):992-1000. doi: 10.1016/j.ajhg.2015.04.020.
Fanciulli M, Pasini E, Malacrida S, Striano P, Striano S, Michelucci R, Ottman R, Nobile C. Copy number variations and susceptibility to lateral temporal epilepsy: a study of 21 pedigrees. Epilepsia. 2014 Oct;55(10):1651-8. doi: 10.1111/epi.12767. Epub 2014 Sep 19. PubMed PMID: 25243798.
Fanciulli M, Santulli L, Errichiello L, Barozzi C, Tomasi L, Rigon L, Cubeddu T, de Falco A, Rampazzo A, Michelucci R, Uzzau S, Striano S, de Falco FA, Striano P, Nobile C. LGI1 microdeletion in autosomal dominant lateral temporal epilepsy. Neurology. 2012 Apr 24;78(17):1299-303. doi: 10.1212/WNL.0b013e3182518328. Epub 2012 Apr 11. PubMed PMID: 22496201; PubMed Central PMCID: PMC3335451.
Striano P, Busolin G, Santulli L, Leonardi E, Coppola A, Vitiello L, Rigon L, Michelucci R, Tosatto SC, Striano S, Nobile C. Familial temporal lobe epilepsy with psychic auras associated with a novel LGI1 mutation. Neurology. 2011 Mar 29;76(13):1173-6. doi: 10.1212/WNL.0b013e318212ab2e. PubMed PMID: 21444903.